Jabeau are your local expert roofers
Do you need residential or commercial roof repairs, maintenance, or replacement in Greater Texoma? If so, the Jabeau is the local roofing company you've been looking for. With over 35 years of experience in the industry, we have the know-how to keep you dry and comfortable.
Jabeau was founded by brothers Jay and Keith Lavender in 1979. The company is currently owned and operated by Jay's son Mike Lavender, who has worked at Jabeau since graduating high school in 1982. Mike is a third generation contractor, and every roofing job is always supervised by an experienced member of the Lavender family. We provide high quality, durable roofing solutions to ensure complete customer satisfaction.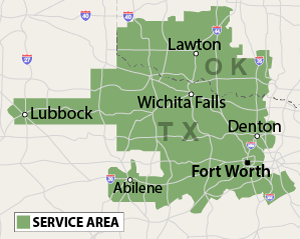 Our Roofing Services
Replacing a roof is an important investment. When it's time for a new roof, we can provide a worry-free installation.
Storms and other detrimental weather events can ruin your roof. Don't stress and call us to provide emergency repairs!
Prevent roof leaks and other damage by having your roof regularly inspected to be sure it is in quality condition.
If water is leaking into your home, it's time to call a professional! We repair & prevent a leaky roof.