Shop these top Cyber Monday deals on electronics, home appliances and more that are still good at Walmart
Retail giant Walmart is one of the heavy hitters during Cyber Monday, offering deep discounts that can save you hundreds of dollars. And right now, Walmart has dropped prices on some of the hottest items.
At BestReviews, we've tested and researched countless products to help you shop more confidently. Whether you want a new pair of Apple AirPods to listen to your favorite tunes on the go or to get a head start on finding holiday toys for your little one (like the mini Chevrolet Silverado Ride-On Car below), we've rounded up the best Walmart Cyber Monday deals that are still available now.
Last updated on Nov. 29, 2023, at 10:00 p.m. PT.
Electronics deals
The Cyber Monday sales event is an excellent time to shop for holiday gifts, and electronics are among the hottest items you can still save on. Walmart has discounted items like headphones, smartwatches, TVs, gaming monitors and more.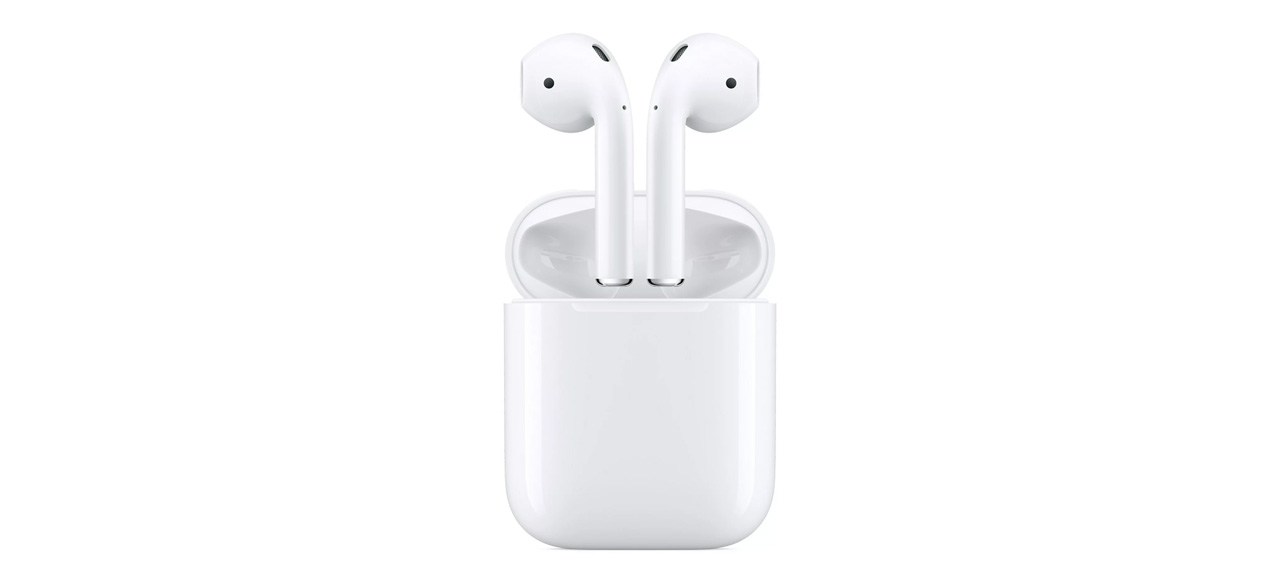 23% OFF
AirPods are easy to sync with other Apple devices, making them an excellent bargain for iPhone, iPad and MacBook users. The audio and voice call quality is superb, and the innovative H1 chip provides stable and reliable wireless connectivity and hands-free access to Siri. They're currently $89, marked down 30% from $129.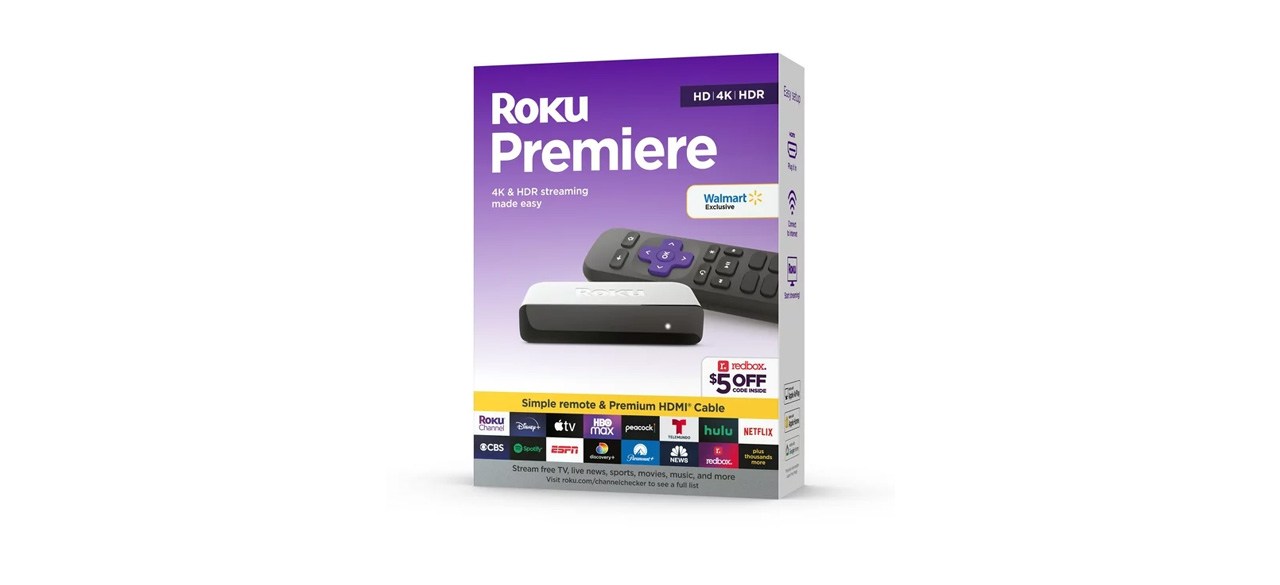 46% OFF
Roku is one of the originators of modern streaming devices, and the Roku Premiere is an excellent product in its lineup. It's not as expensive as other streaming devices, but it offers 4K, HD and HDR streaming and access to the best apps, such as Netflix, Prime Video and HBO Max. It works with voice assistants, including Siri, Alexa and Google Assistant, and supports AirPlay 2. It retails for $34.99, but it's available now for $19 with a 46% discount.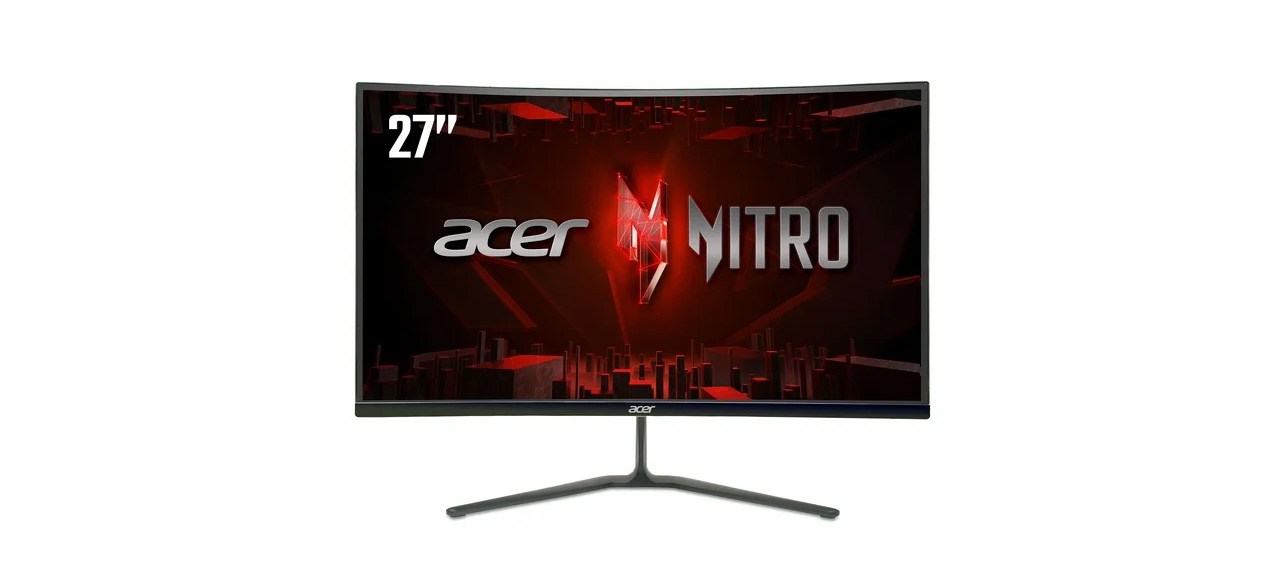 44% OFF
This curved gaming monitor has a WQHD resolution and a 170-hertz frame rate for smooth gaming. It offers sharp picture quality with bright colors, outstanding clarity and excellent contrast during low-light scenes or gameplay. The 1ms response time means there's minimal input lag, and the zero-frame narrow bezel design lets you see more of the action on screen. At $145, the price has dropped 44% from $259.
Other Walmart Cyber Monday electronics deals still available
Home appliance and kitchenware deals
After electronics, we'd say that home appliances are next in line as the hottest Walmart Cyber Monday sale items. That includes blenders, microwave ovens, slow cookers, air fryers and coffee machines.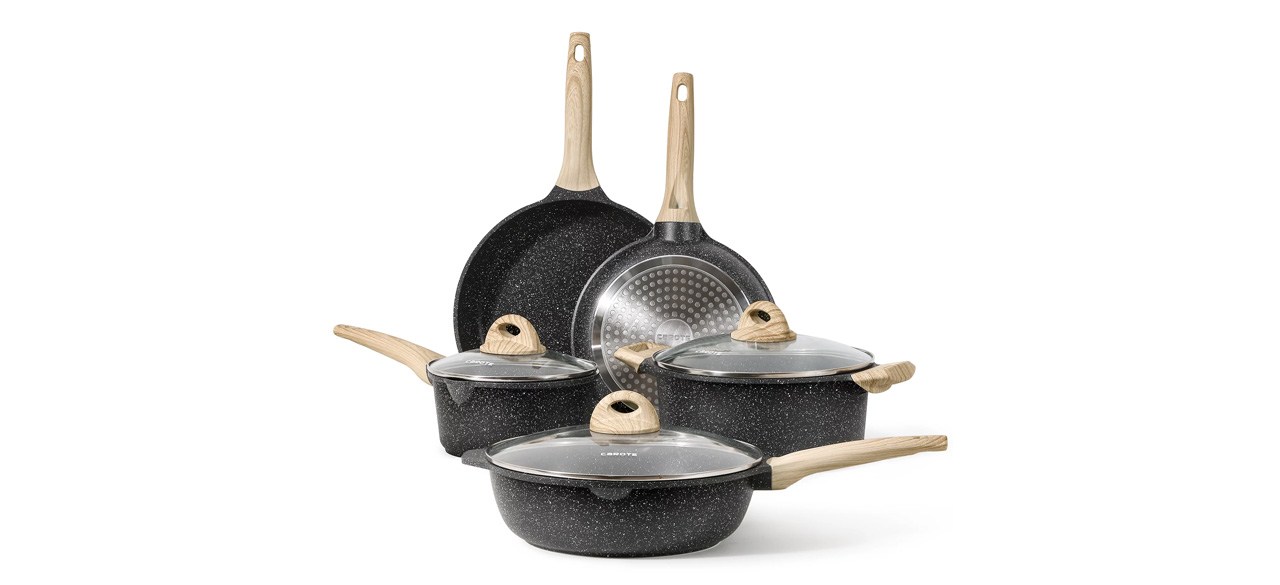 73% OFF
A brand-new cookware set can be expensive, but you can save big on this eight-piece pots and pans set. They have a ceramic, nonstick surface that makes cleanup easy and an even-heat delivery design that prevents food from burning. It's 73% off, so the price dropped from $220 to $59.99.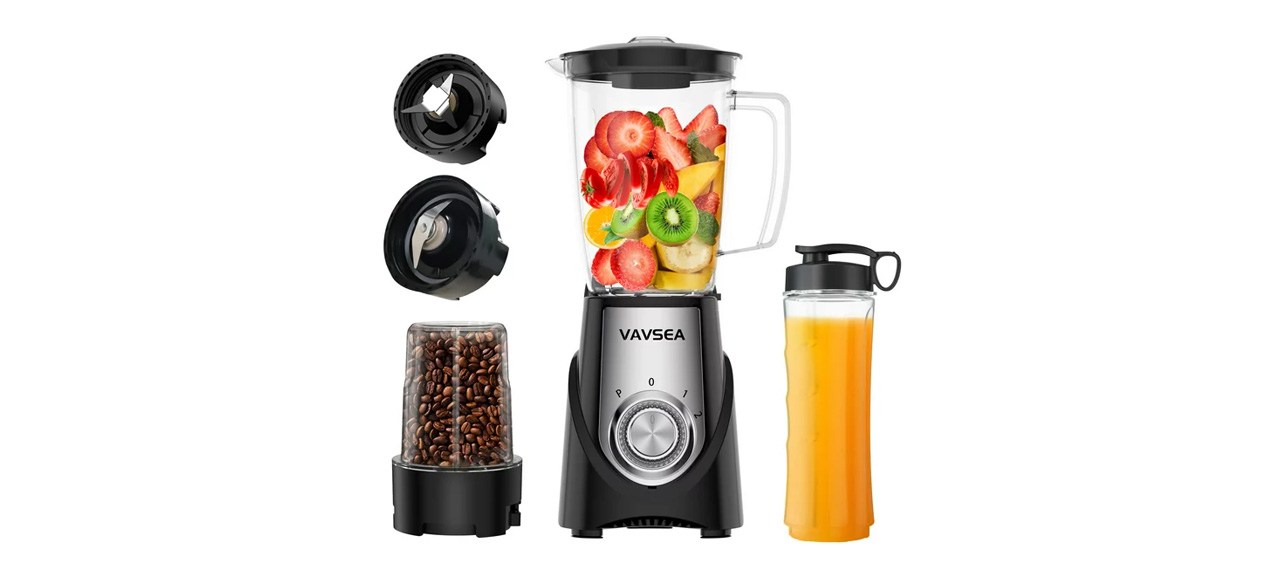 75% OFF
There's nothing like a tasty smoothie for a post-workout snack or when you want something light, and you can make yours the way you want with this blender. It features containers for different purposes, and in addition to smoothies, it's perfect for making sauces, protein shakes, baby food and juices. The Cyber Monday discount of 75% slashed the price from $199 to $49.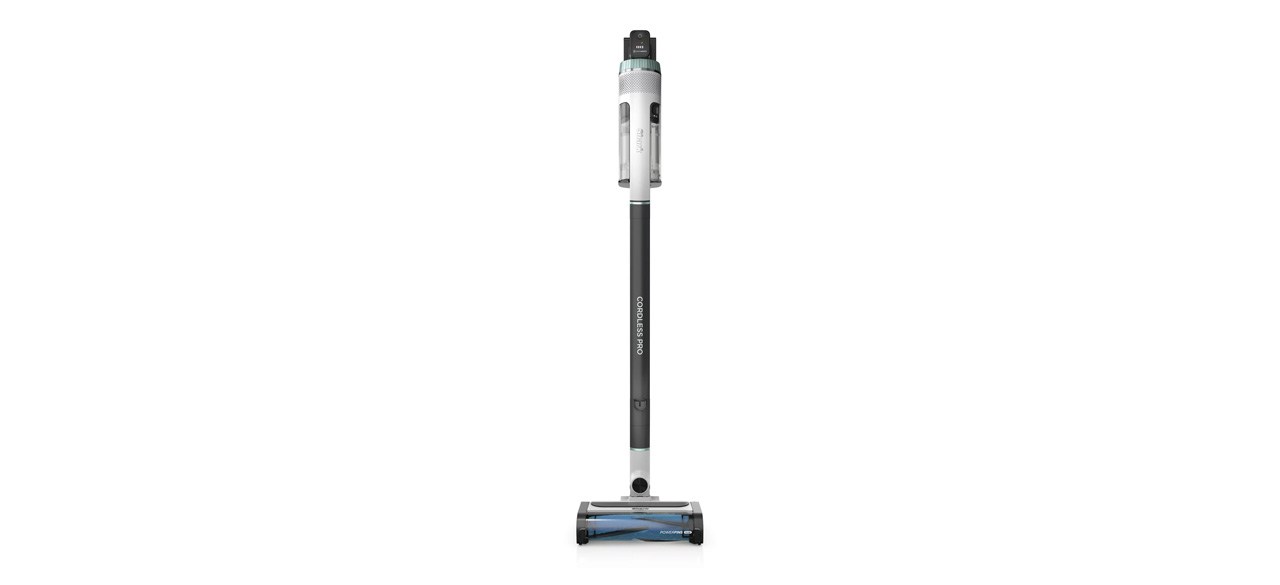 50% OFF
If you're having trouble getting to those hard-to-reach areas of your home on cleaning day, we recommend this cordless vacuum cleaner. Its slender build and compact design make it perfect for above-floor cleaning, and the removable battery runs for up to 40 minutes on a full charge. HyperVelocity technology provides powerful suction power for lifting pet hair, dirt and debris, and an infrared sensor detects and picks up dirt you can't see. At 50% off, this vacuum cleaner is down from $399 to $198.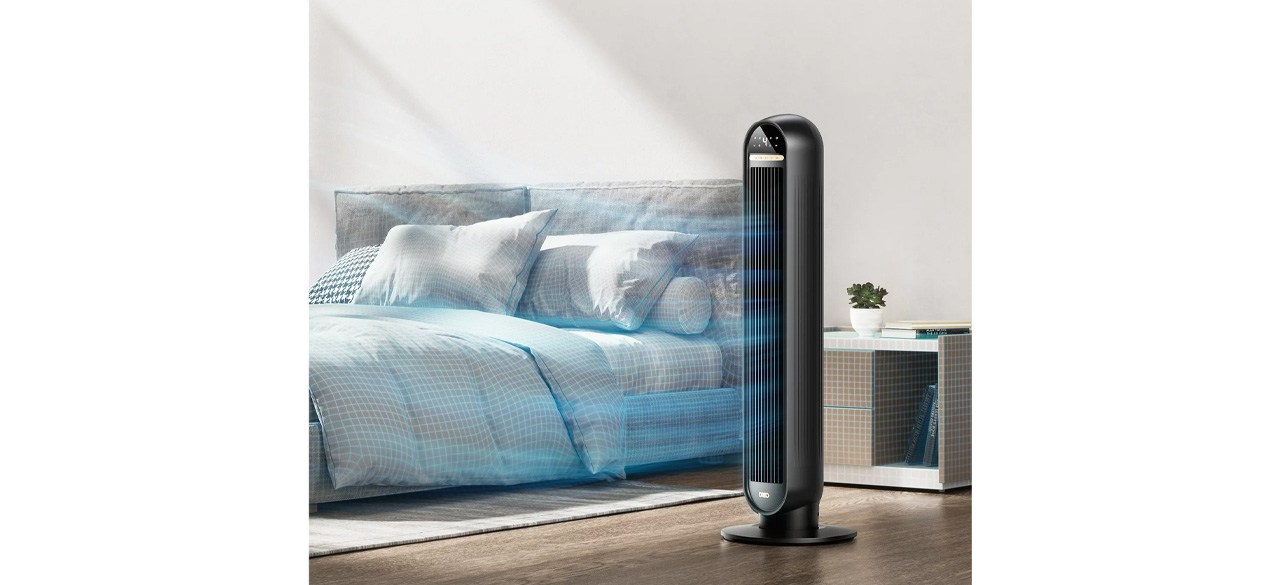 40% OFF
Keep cool in any room in your home with this slim and compact tower fan. The bladeless fan design minimizes noise for quiet operation, and the 90-degree wide oscillation angle effectively removes heat. The integrated sensor adjusts fan speed based on the room temperature, and the removable rear grille makes it easy to clean and remove dust. It was $99.99, but after a 35% discount, you can get it for $64.99.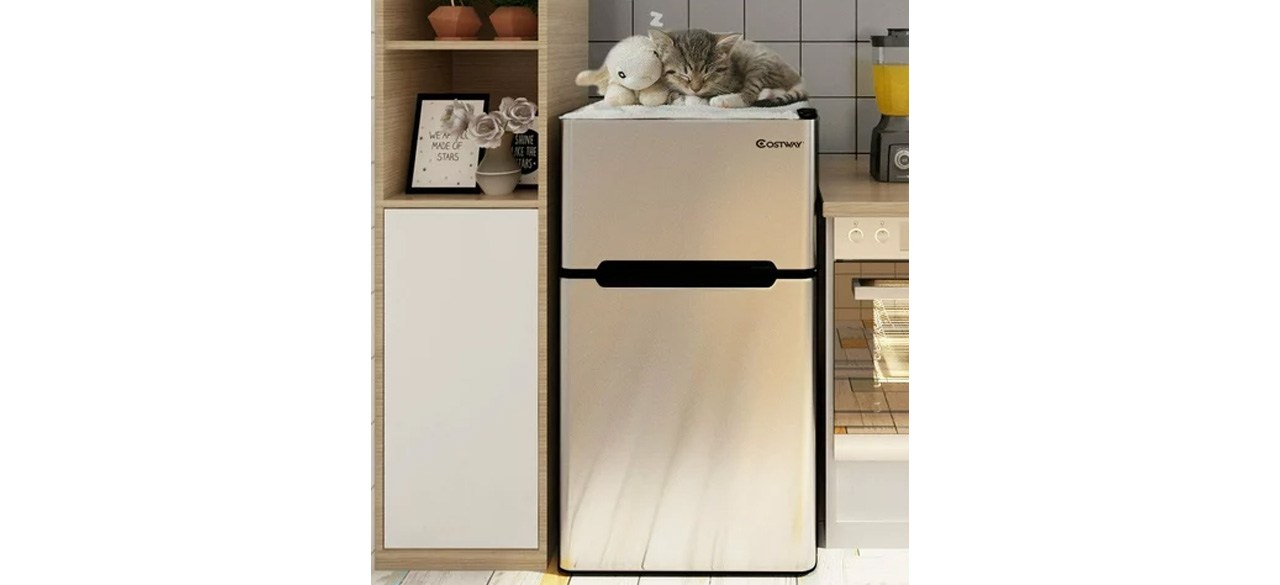 45% OFF
Whether you need additional storage for meats and frozen goods or want to keep your snacks and beverages cool and ready for consumption, this mini fridge is an excellent buy. Its compact build makes it suitable for smaller spaces such as offices, bedrooms and dorms, and the dual exterior doors let you access the freezer and refrigerator compartments separately. 45% off means that you can get this for $209.99 instead of $379.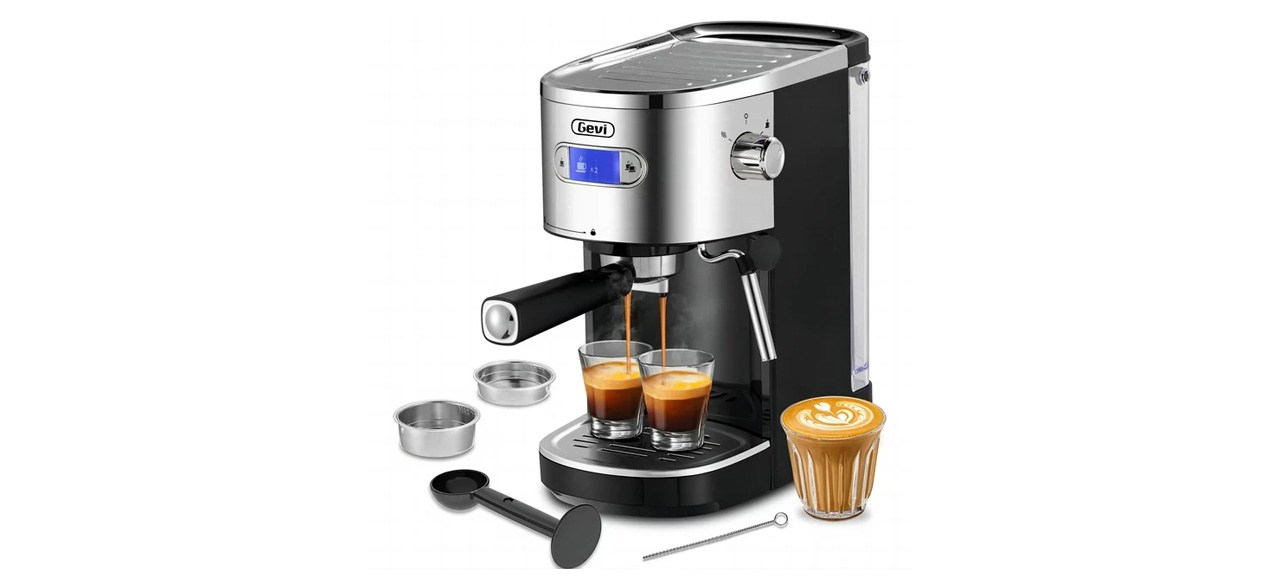 37% OFF
Make delicious hot espresso with this high-end espresso machine. It packs high-power pressure for maximum flavor extraction, Thermoblock heating for even heat distribution and a professional foaming wand for achieving a rich and creamy froth. It has just three buttons for easy operation and precise temperature controls. Marked down from $199.99 to $59, you can save 70%.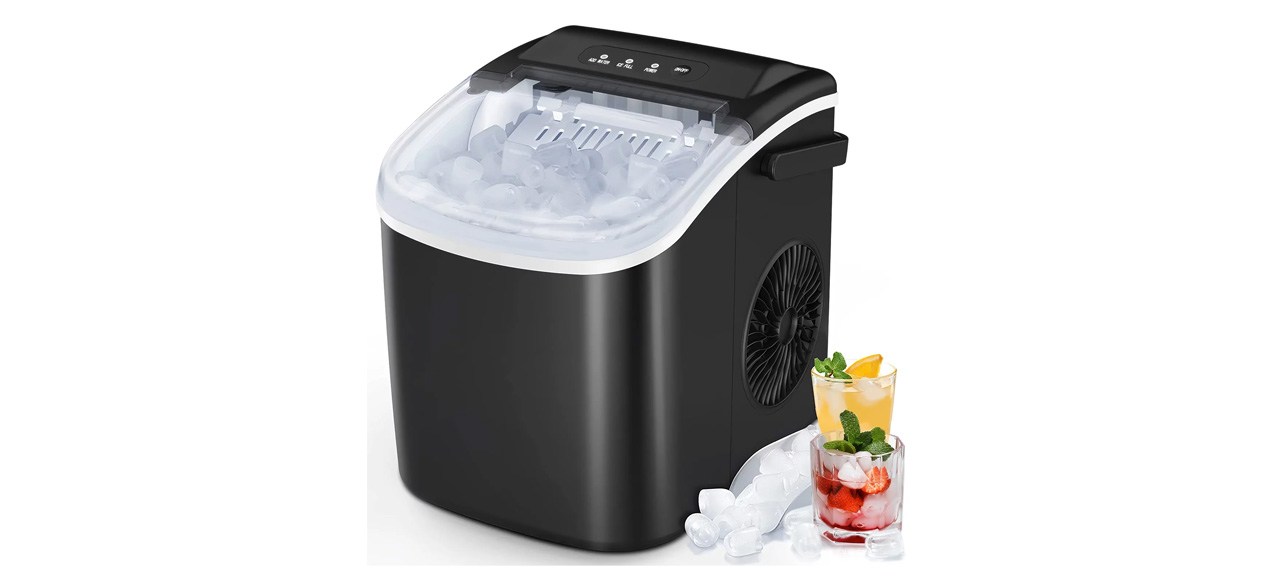 43% OFF
Few things are as frustrating as running out of ice at a party, but with this ice maker, you won't have to leave the party anymore. This ice maker makes nine bullet-shaped ice cubes in just six minutes and features an automatic self-cleaning function. You'll get approximately 26 pounds of ice in 24 hours, and the carrying handles make storage easy and let you take it anywhere with ease. It's on sale for 47% off, driving the price down from $129.99 to $69.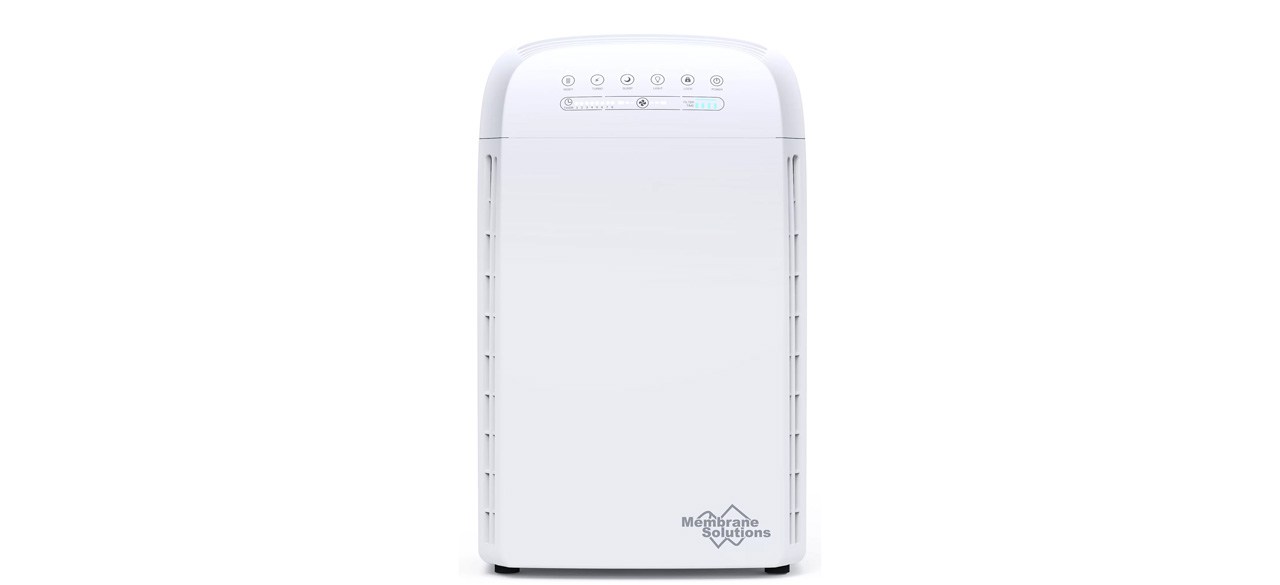 14% OFF
This air purifier is excellent for cleaning the air in spaces up to 1,590 square feet and captures up to 99.97% of particles. Its three-stage filtration system is effective at trapping and eliminating dust, pet dander, hair, pollen, cigarette smoke and odors, and the control panel is easy to operate thanks to its one-touch button design. Plus, it works fast and can clean a space of 420 square feet in just 30 minutes. At a 15% discount, this purifier is down $139.99 to $119.99.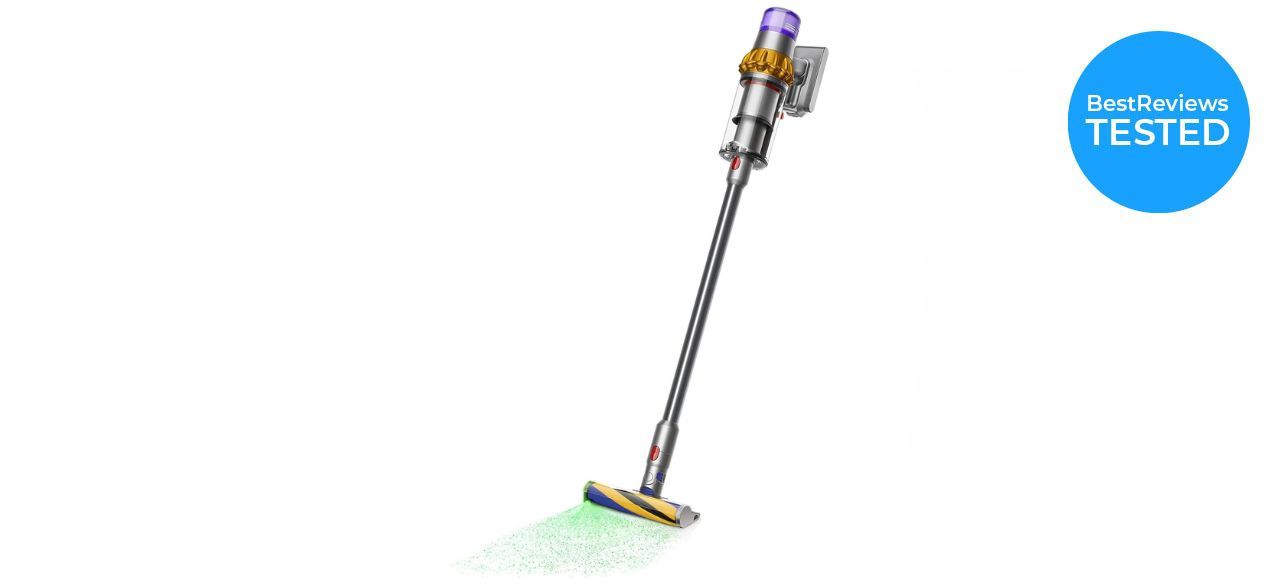 19% OFF
Dyson vacuums are known for powerful suction and user-friendly features, and the V15 Detect is no exception. It's a cordless model with laser illumination and the ability to sense the type of flooring for optimal performance. It has a long battery life, so you can clean large areas without stopping to recharge. The trim, lightweight design makes it easy to maneuver. On sale for 19% off, so you can grab it for $604 instead of $749.
Other Walmart Cyber Monday home appliance and kitchenware deals that are still good
Toy deals
Before you know it, it'll be the holiday season, meaning it's an excellent time to stock up on toys if you have children to shop for this year. Toys can be expensive but expect significant Cyber Monday discounts on all kinds, including cars, dolls, dollhouses, Lego sets, play sets, stuffed animals and more.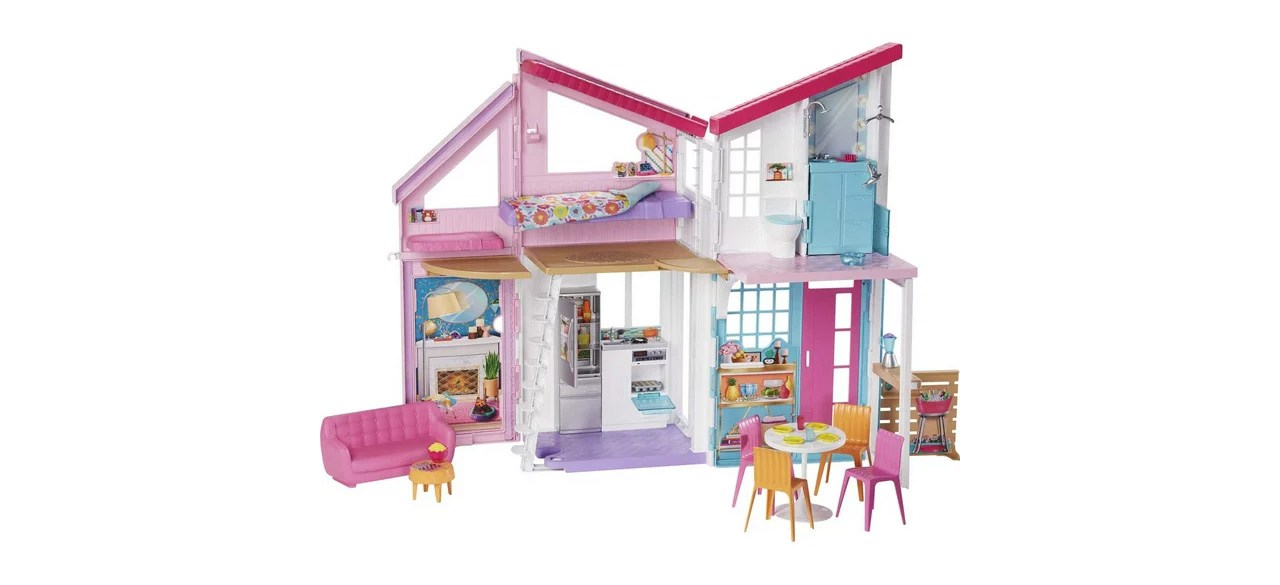 30% OFF
A Barbie dollhouse is a must-have for any young fan of the famous doll. This two-story dollhouse includes six rooms and 25 pieces of furniture and accessories. Plus, you can flip the wall in the living room to transform it into an entertainment room. On sale for 30% off, the price dropped from $99 to $69.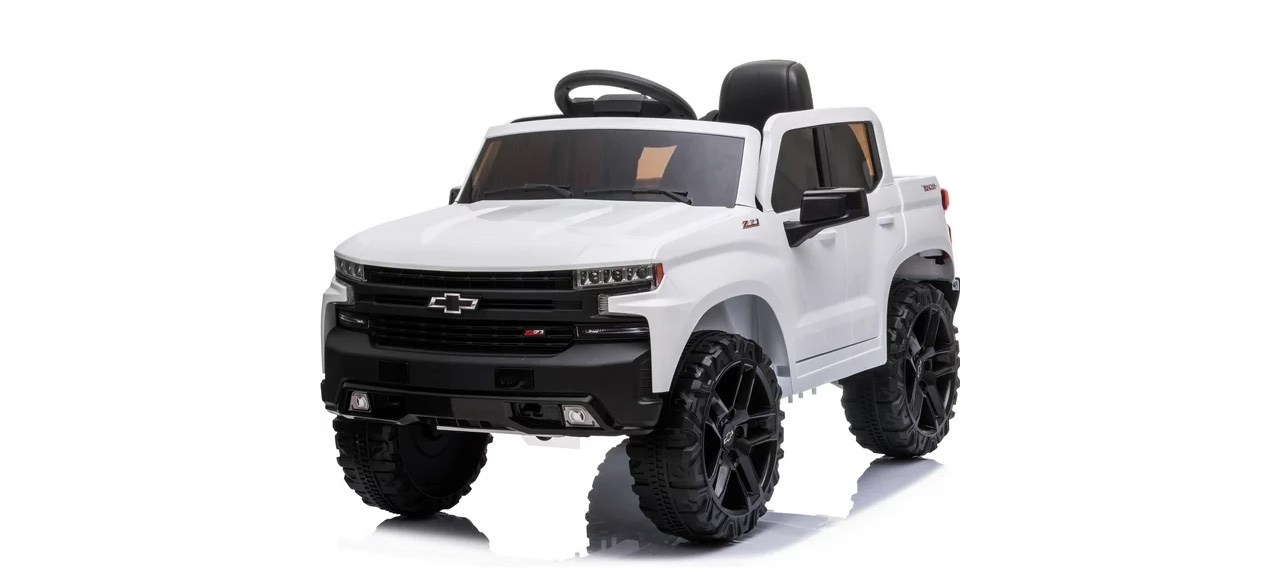 54% OFF
This ride-on car boasts a realistic pick-up truck and is suitable for children aged 1 to 4. It has a parental remote control to manage speed, and all four wheels are wear-resistant and have a suspension system for a smooth ride. Originally $459.99, but after a 54% discount, you can get it for $209.99.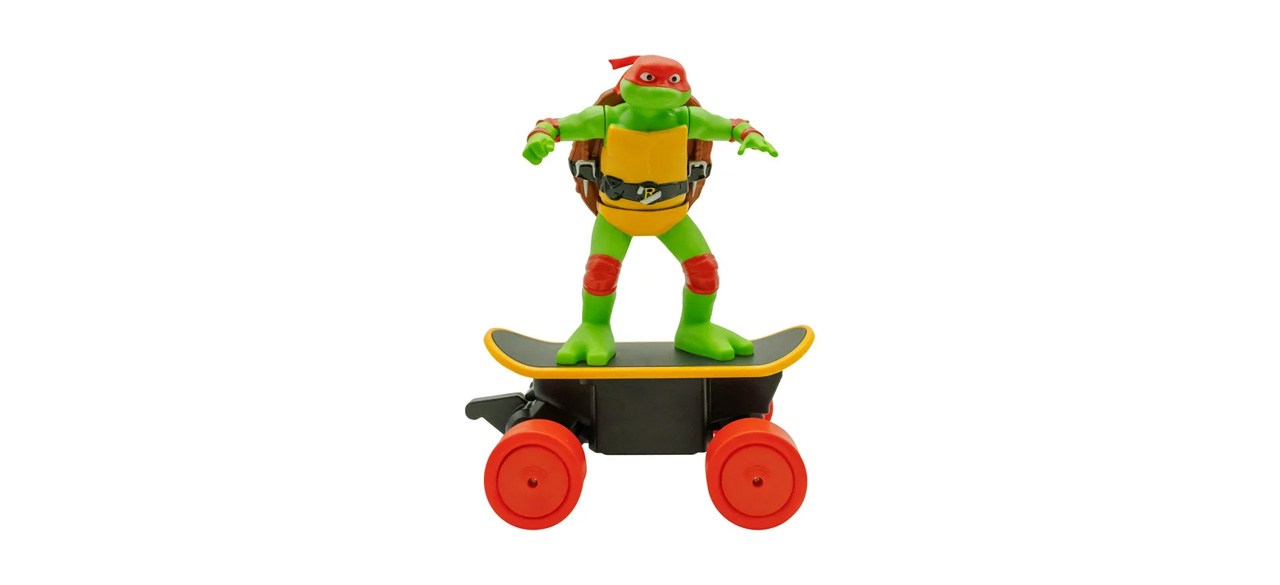 50% OFF
Teenage Mutant Ninja Turtles are timeless, and thanks to the 2023 movie released earlier this year, this Raphael remote-controlled skater is sure to be a hit with kids. The sai-shaped remote shifts the skateboard side to side, forward or backward, and can be used to imitate real-life skateboarding tricks. After a 50% discount, it's dropped down to $25 from $49.99.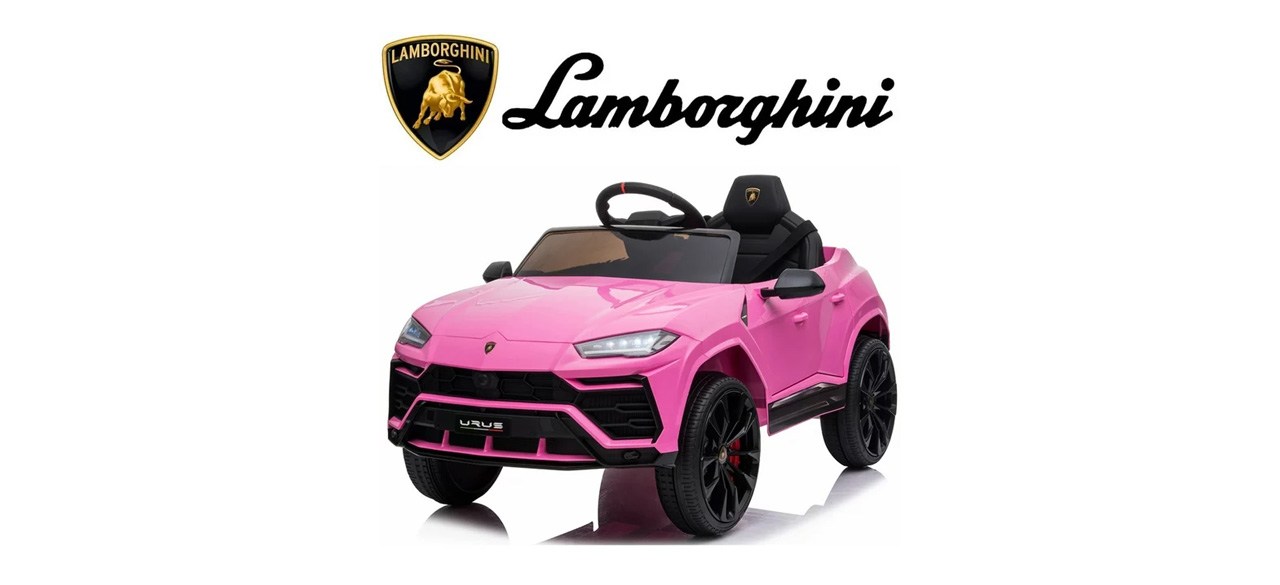 55% OFF
This stylish ride-on Lamborghini can be operated by the child with the steering wheel and foot pedal or via the remote control, and boasts neat features such as LED lights, horn buttons and a speed switch. Plus, it has a USB port for charging devices, supports MP3 for playing music and has three speed settings. It's on sale for 55% off, marked down to $165.99 from $369.99.
Other Walmart Cyber Monday toy deals that are still going on
Crocs deals
Crocs are popular because of their comfort and versatility, as they're suitable for wearing around the house and running errands and are appropriate footwear for some jobs. You'll find many deals on Crocs ahead of the holidays, and during Cyber Monday, you can get clogs, flats and slip-on sandals at a discount of up to 60% off.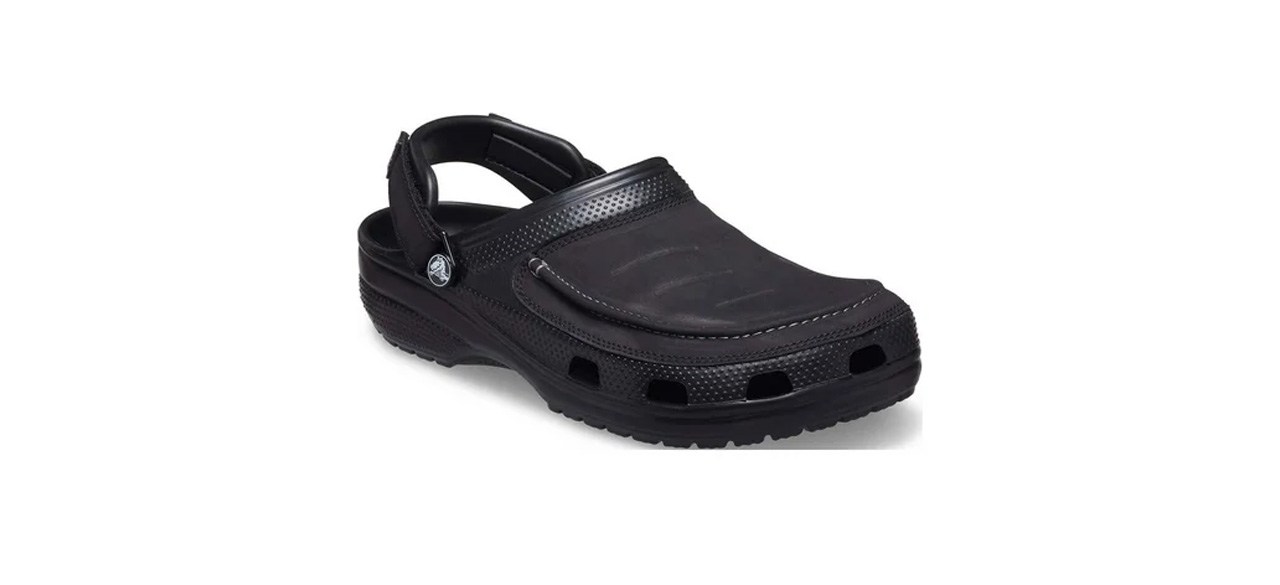 50% OFF
These clog sandals have vegan faux leather uppers, adjustable straps for a custom and secure fit and molded Croslite outsoles for improved traction. The stitching and details give them a modern look, and the lightweight build makes them suitable for everyday wear. It's down to $59.99 from $33.74 after a 44% discount.
When do Cyber Monday sales start at Walmart?
The online-only Cyber Monday sale officially kicked off on Sunday, Nov. 26, at 7 p.m. ET.
Do you really get better prices on Walmart Cyber Monday deals?
We do our best to round up the best Walmart deals from as early as September. We consistently update our guides to reflect live deals and keep you in the loop as the big sale approaches.
You'll see many significant discounts on big-ticket items, but it's worth noting that each sale will have unique items on sale. For example, during the first sale, there may be a TV at 50% off that won't have the same price cut during the second and third sale. That's why we recommend not hesitating to purchase something if you see an outstanding deal on something you want.
Also, if you sign up for Walmart Plus, you'll get access to every online deal seven hours earlier than nonmembers. That means you can jump on hot items before they sell out and take advantage of free next-day and two-day shipping.
Want to shop the best products at the best prices? Check out Daily Deals from BestReviews.
Sign up here to receive the BestReviews weekly newsletter for useful advice on new products and noteworthy deals.
Kevin Luna writes for BestReviews. BestReviews has helped millions of consumers simplify their purchasing decisions, saving them time and money.
Copyright 2023 BestReviews, a Nexstar company. All rights reserved.